New WHD Exclusive Facebook Group!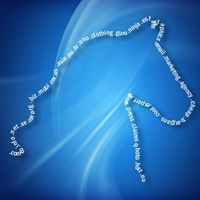 White Horse Domains now has a Facebook Group exclusively for WHD customers.  This group is for our customers to ask & answer question, share tips & tricks, and also participate in our monthly challenges.  If you are a WHD customer, come on over and join us.  If you are not a customer yet, we are sorry, but you will have to miss out on the fun for now.
The name of our group is "WHD Customer Community," you will find that our group is exactly what the name implies.  We have created this group to connect WHD customers with each other.  There is really nothing better than having a community of likeminded people available to you.  We can all come together to talk about our challenges in running our websites and what we have learned to get our web development process more streamlined.  This group is a great resource for any of our customers who run their own website and want to have a great place to ask questions and learn some tip & tricks.  We can ask, answer and learn together!
If you have tips & tricks we want to hear them!  This group is kind of like having a coffee meeting with a lot of people who are doing similar things as you are.  Maybe our fields of work are totally different, but we are all connect by running our own websites.  We all have run into challenges and struggles along the way.  Let's share what we know, help each other out and ultimately be a great resource and sounding board for each other as we run, improve, and grow our websites.
One of the exciting aspects of our group is our monthly challenges!  How this will work – WHD will put out a challenge for each month.  You can choose to participate in as many or as few as you like.  Depending on the month and the challenge posted the winners will be chosen by random drawing or the number of "likes" your project gets. If you win, you will be featured as our customer of the month on our website, blog, Facebook Community, and also in our newsletter!  Who would want to pass that kind of promotion up?  By participating in the challenges you will be able to learn new things or maybe improve on things you already knew, and hopefully make changes for the better on different areas of your website.  We will have options to discuss each months challenges and learn from each other as we implement different techniques and ideas.
If you haven't already, come on over and join us at WHD Customer Community!